Experienced Design Team
Brite has been able to assemble an outstanding design team. They take pride in their ability to cultivate a well-balanced customer-centric environment. All of their key engineers go through rigorous training on the design flow in Silicon Valley in the US and adopt the best practices of the industry.
In addition to such an intense training, Brite's engineers have access to the most advanced EDA tools from leading vendors such as Synopsys, Candence, and Mentor Graphics among others.
After success in the 28nm process, Brite continues building a world-class design team. Brite recruited top talents from leading IC design companies. Brite's management team members were working for Qualcom, Broadcom, Freescale and Samsung in advance technology development and had management experience. With excellent leadership in engineering, Brite developed the 28nm IP and process and delivered many fist-pass silicon success.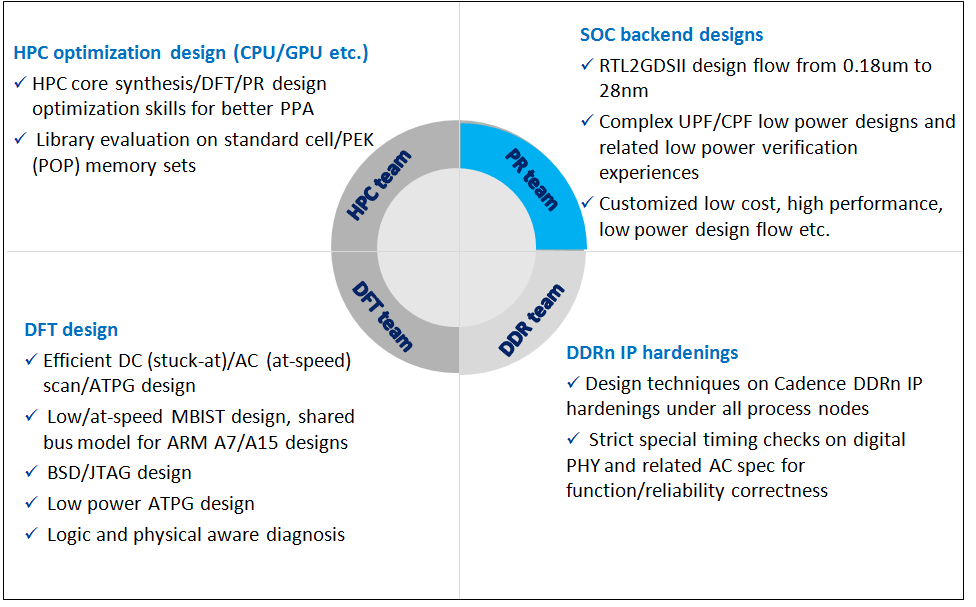 ASIC Design Team