YouSiP-AP provides an ARM Cortex-A series core architecture based on SoC platform prototype which has been verified on SMIC 28nm and 40nm process. Its complete development tool including ISP/ICP tools, development boards, reference code and programmer and peripheral IPs can be offered to customer, enabling customer to achieve SoC product with shorter time to market and higher one time delivery rate and assisting them win the emerging market opportunities in the field of industrial control, home appliance, security, toys, mobile devices, etc.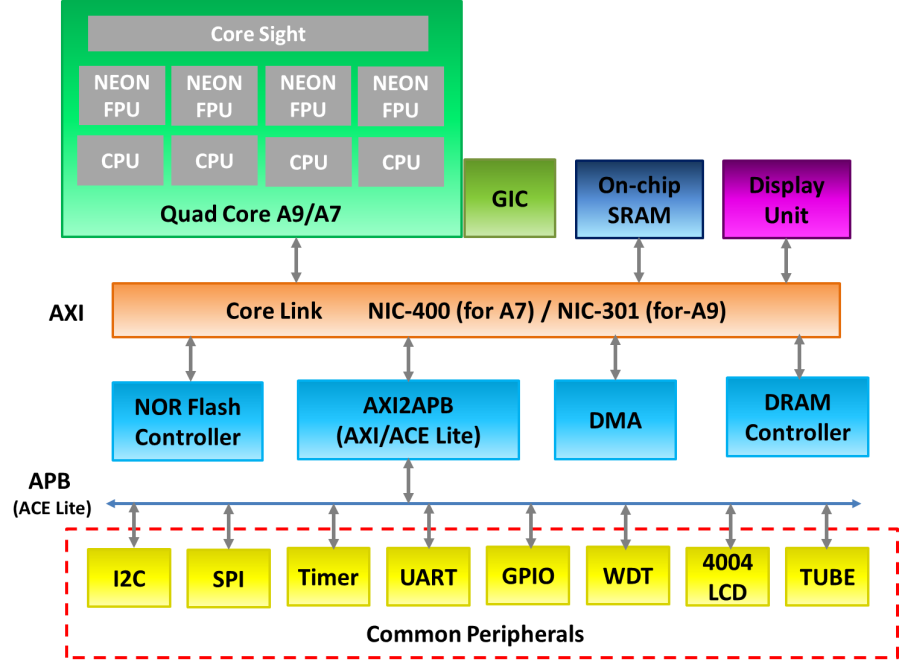 Virtual SoC Configuration for Cortex-A9/A7
YouSiP-AP 40nm High Performance CPU Core

With accurate SMIC 40LL models, silicon performance meets simulation

Leakage current less than 40mA for TT wafer with 1.2V in 25oC
Several types of FPGA verification systems are completed for customers' reference

Early stage software and function development can be achieved with these FPGA verification systems



YouSiP-AP Successful Stories from Brite
Brite completes 20+ ARM Cortex-embedded projects.

First cut work from implementation point of view via strong technical capability.