Brite provides a complete Bluetooth Low Energy (BLE) analog PHY. The RF is a high performance 2.4GHz ISM band wireless transceiver. It integrates high sensitivity receivers, 5G PLL and high efficiency power amplifier, which can support 1Mbps GFSK modulation and demodulation, and can be combined with the Bluetooth smart baseband and controller to form a complete Bluetooth Smart solution.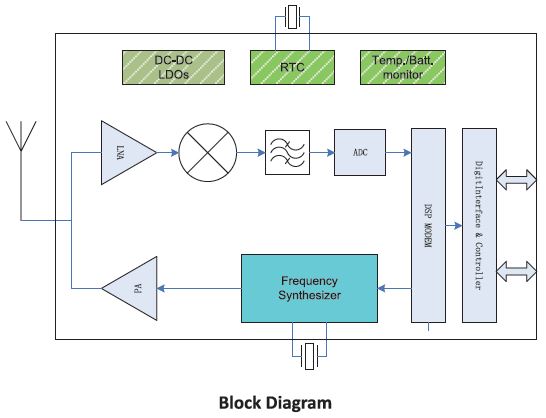 Features
Leading technology of SMIC 55nm LL_RF process

Single supply voltage: 1.8 to 4.3V

Operating junction temperature: -40°C to 85°

RF output power up to +4dBm

Receiver sensitivity: <-92dBm

Build-in on-chip Buck DC/DC converter and LDOs

Low power consumption: RX<10mW; TX<12mW@0dBm

Flexible, Rectangular PHY layout hardened to match IO pad frame.